A PARISH OF THE ROMAN CATHOLIC DIOCESE OF CHEYENNE
Mass and Devotions
The schedules shown here may change due to liturgical or national holydays/holidays or unforseen circumstances. Please consult the current Parish Bulletin for planned changes. Fr. Clark celebrates Mass in the Extraordinary Form (Latin) at St. Barbara's Church in Powell, Wyo., at noon on Sundays. If you do not regularly attend the Extraordinary Form Mass, call (307) 754-2753 to confirm time and place.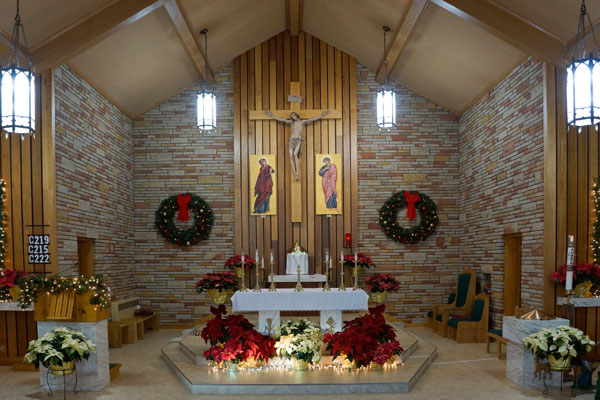 Church of St. Anthony
1333 Monument St., Cody
Map
Mass
Sunday 9:00 am*
Monday–Saturday 8:30 am
Tuesday–Friday 12:15 pm
Saturday Vigil 5:00 pm
*Father Clark also celebrates the Mass in Spanish on the first Sunday of every month at 5:00 pm.
Reconciliation
Wednesday 6:30–7:30 pm
Saturday 3:00–4:00 pm

Eucharistic Adoration
Mon–Wed 9:00 am–7:00 pm
Thursday 9:00 am–5:30 pm
Friday 9:00 am–7:00 pm

Holy Rosary
Join us in praying our Holy Mother's Prayer:
BEFORE the 9:00 am Sunday Mass;
AFTER the 8:30 am daily Mass, M–F;
at 5:30 pm on Thursday, for a Scriptural Rosary followed by Benediction of the Blessed Sacrament.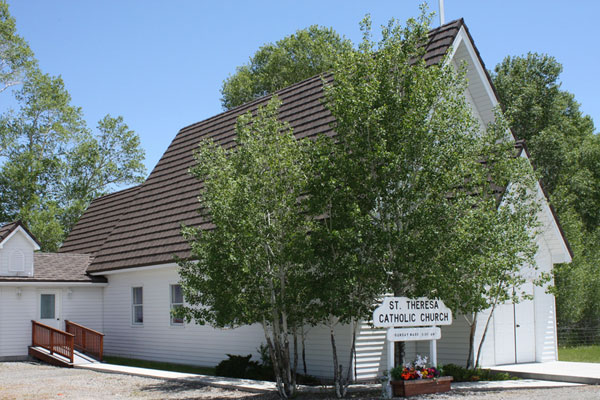 St. Theresa Mission
1402 State St., Meeteetse
Map
Reconciliation
Sunday 8:00 am

Eucharistic Adoration
Wednesday 7:00–8:00 pm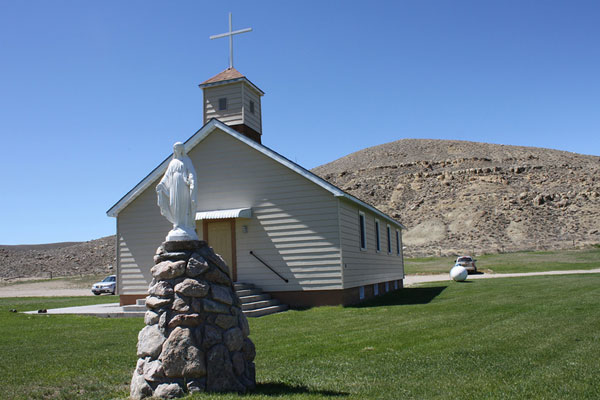 Our Lady of the Valley Mission
35 Road 1AFW, Clark
Map
Reconciliation
Friday 4:00 pm

Eucharistic Adoration
Friday 4:00–5:00 pm